I went to the delta a few weeks ago, towing my offroad caravan. Had an awesome time testing the capabilities of the vehicle and caravan. Must say the vehicle and rig turned out to be quite capable.
The route from where I work on a diamond mine to the Delta.
Bit of a sandstorm on the way to a town called Maun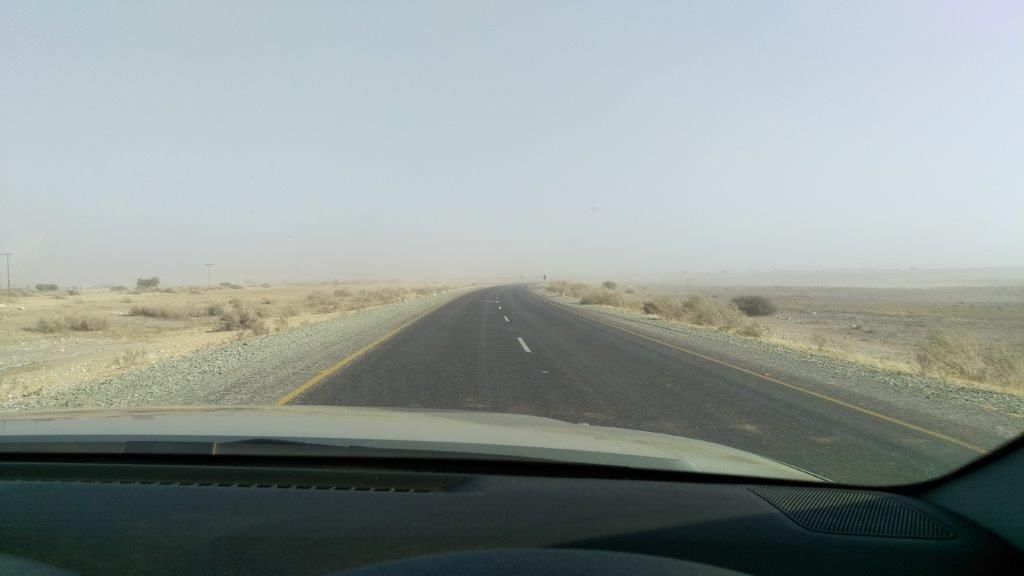 Animals cross the road all the time. Grazing on the left and river on the right, so they go to and fro. Weirdest is when the locals tie animals together, like his donkey and horse. Donkeys are to stupid to move out the way and horses obviously the clever one. Problem is the horse can't pull the donkey out the way if a car comes along.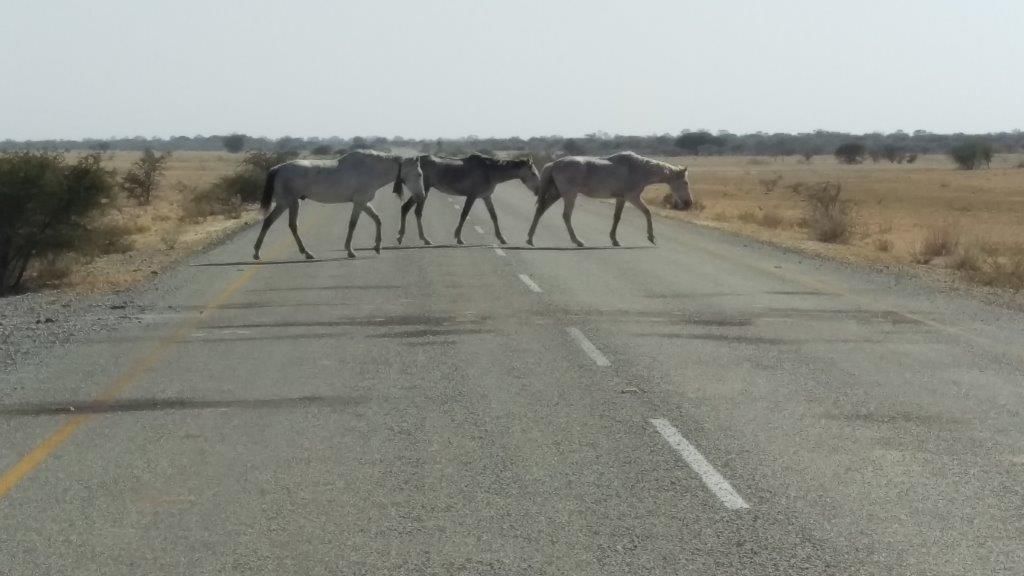 The vastness of central Botswana.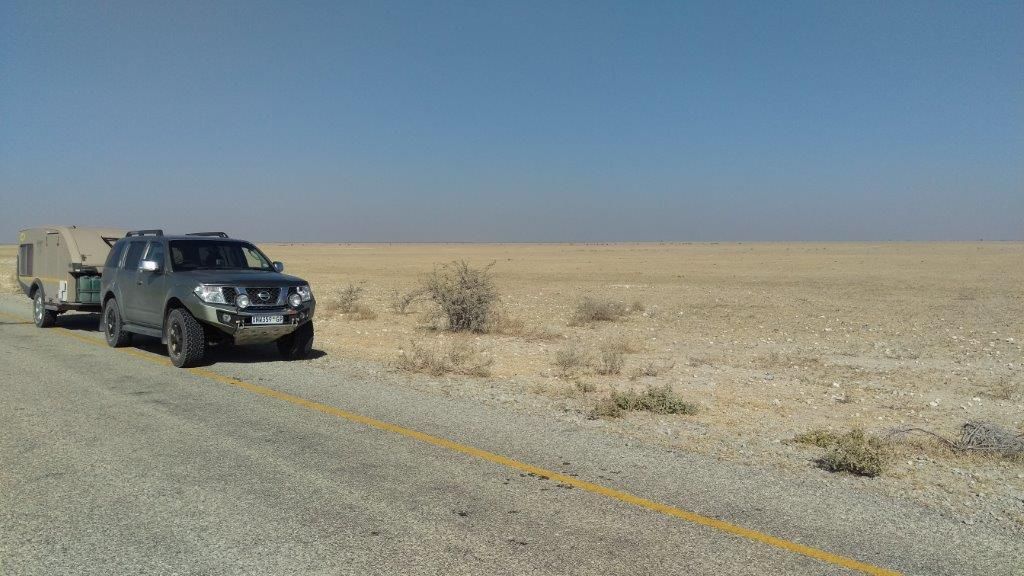 Eventually got to the interesting part of the trip. Rain falls in central Angola, which is the catchment area of the Okavango Delta. The rain season is from December to March, but this water only reaches the Delta from July. That's how long the water takes to travel down the river. So now the water levels rise, which floods most of the roads. Detours are the order of the day, like this one. Almost got stuck with the caravan in deeply rutted sand tracks.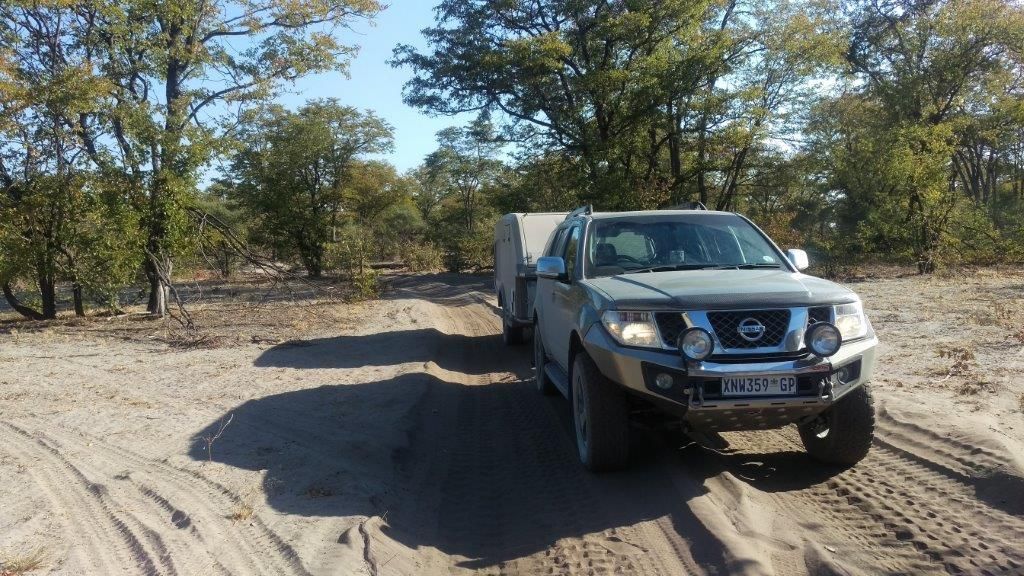 The camp site inside Moremi Game Reserve.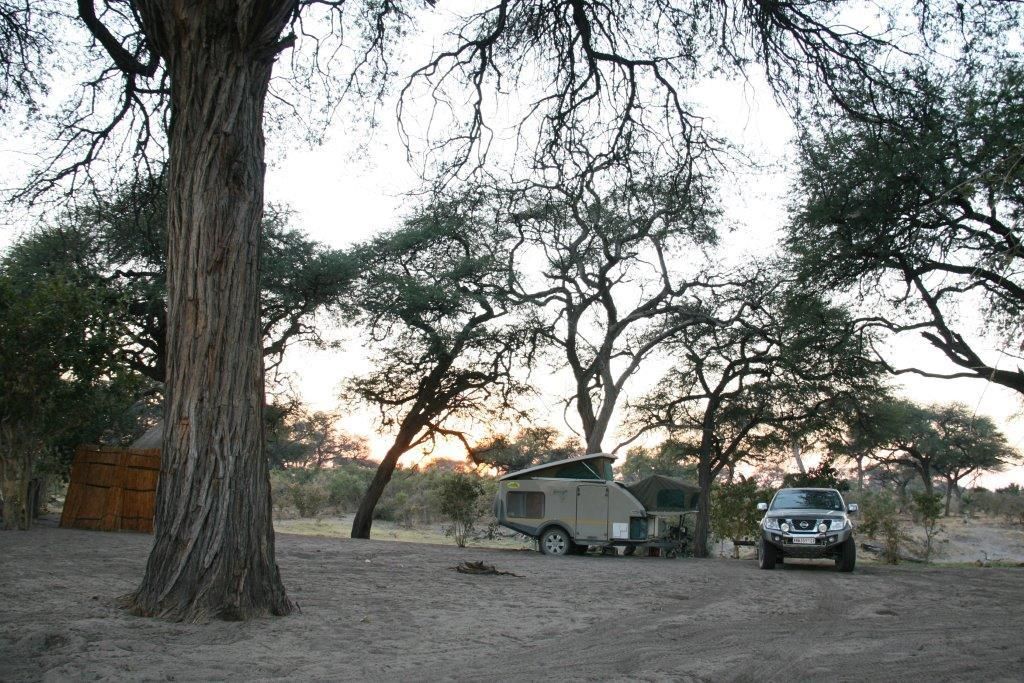 The ablutions. Showering under the stars.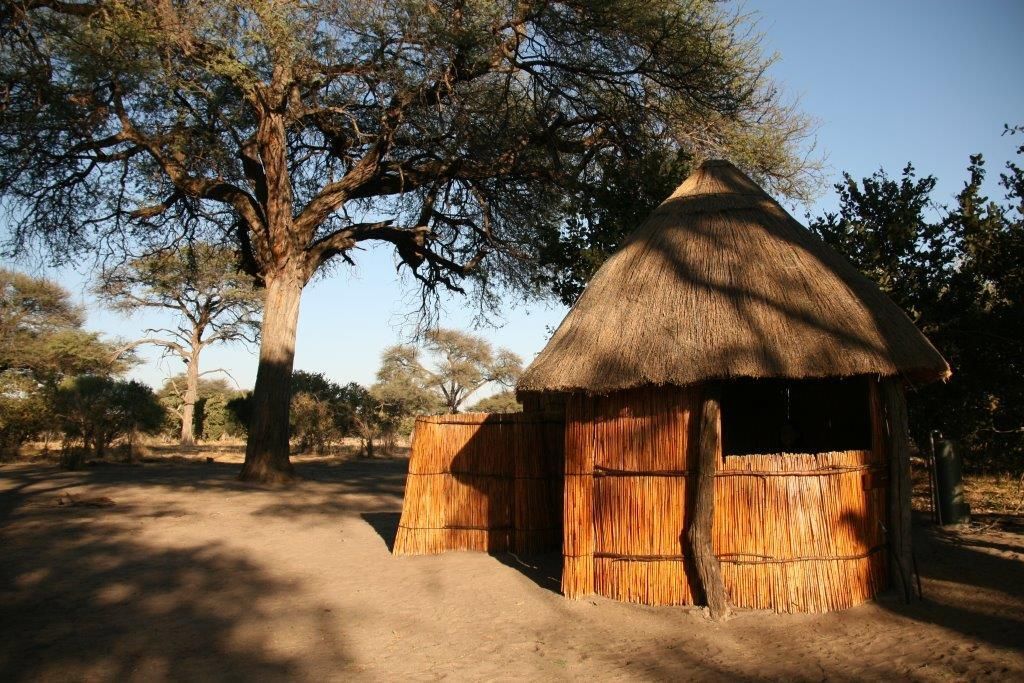 One of the visitors to our camp.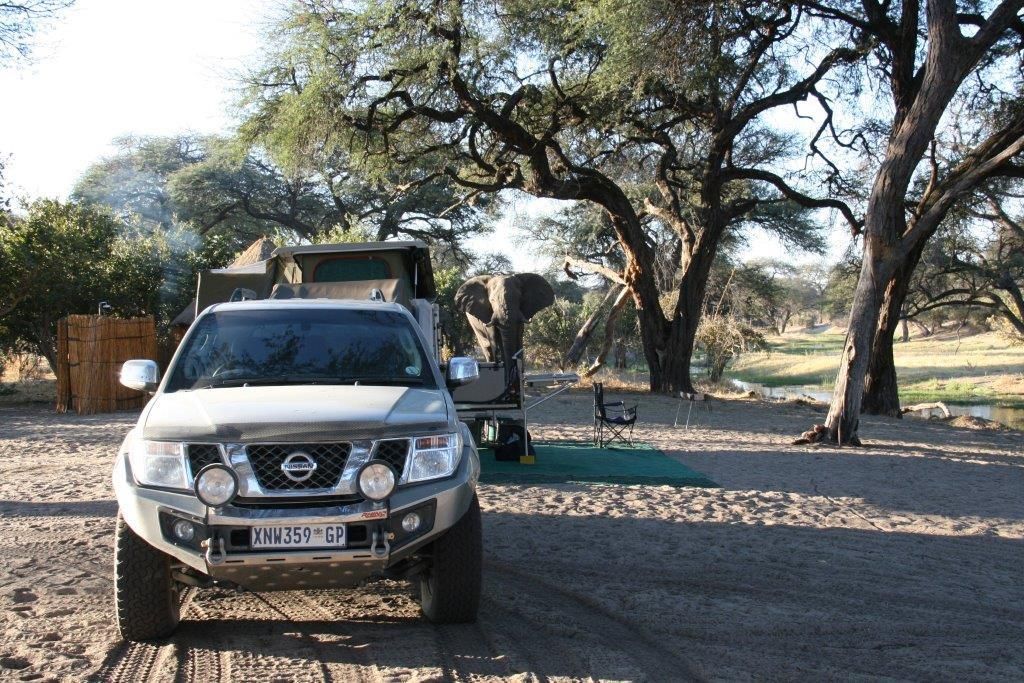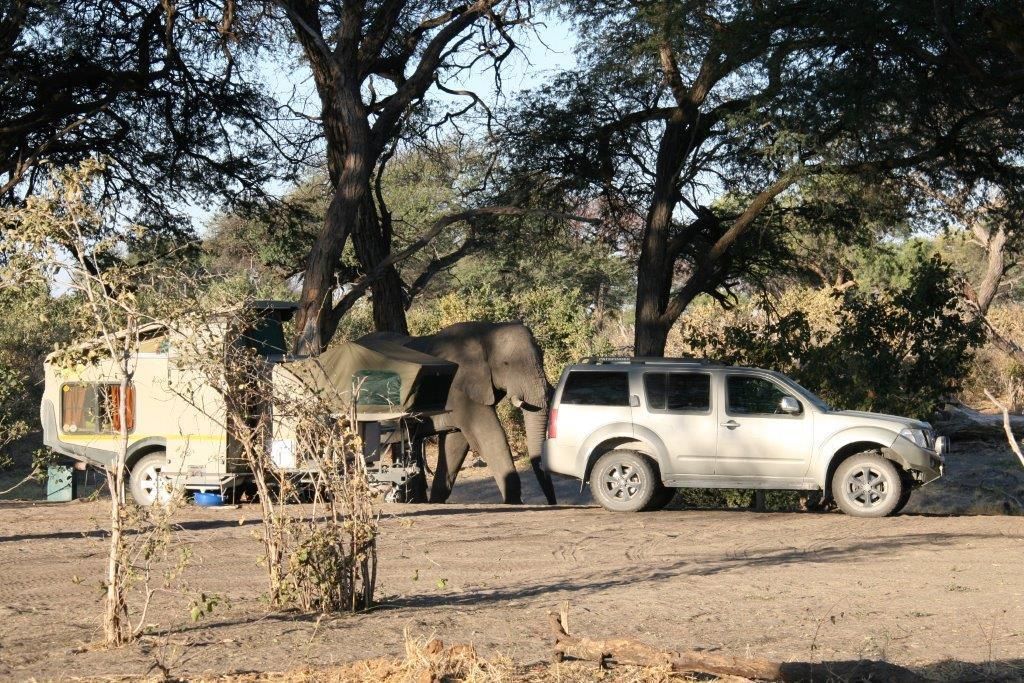 He almost got my beer.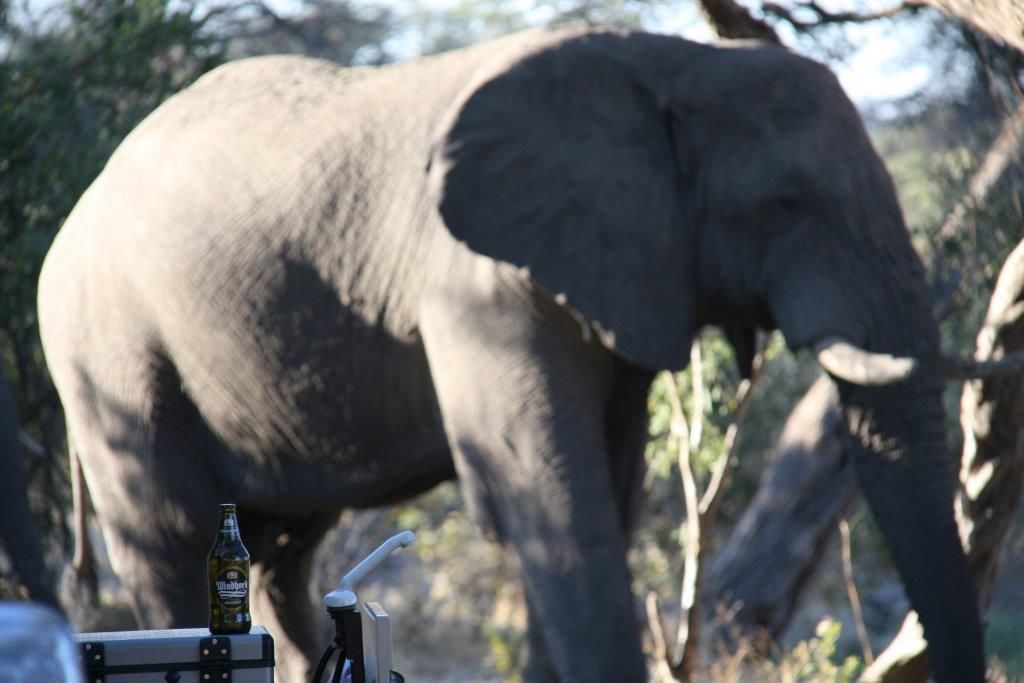 My daughter with one of the bones .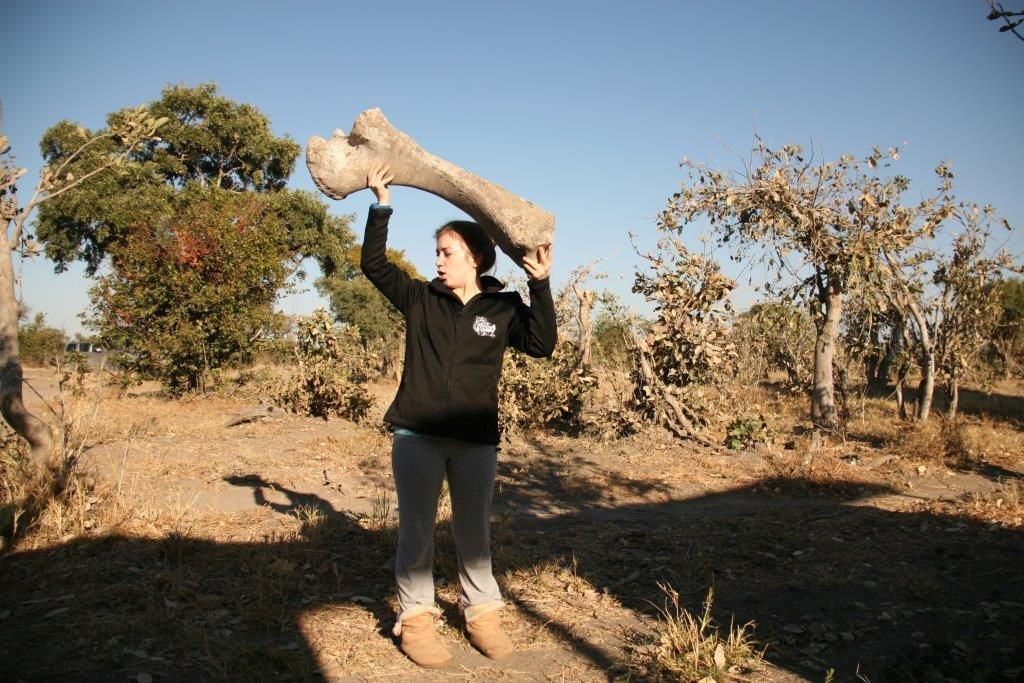 Crossing the river Khwai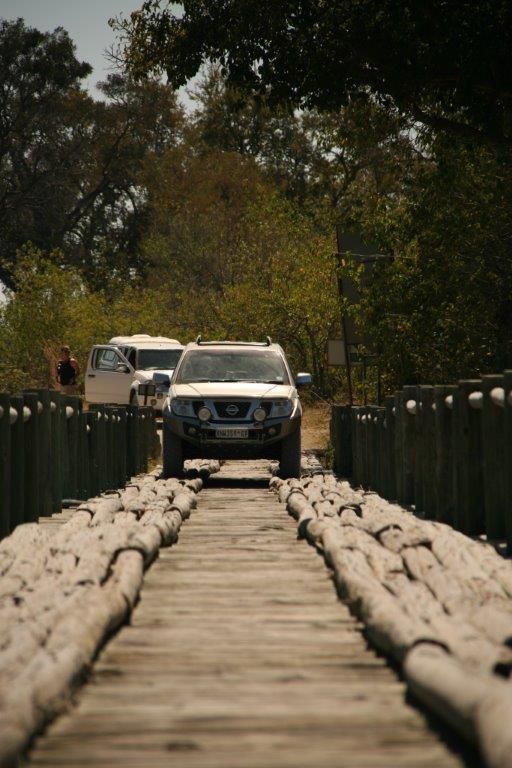 Elephants all over.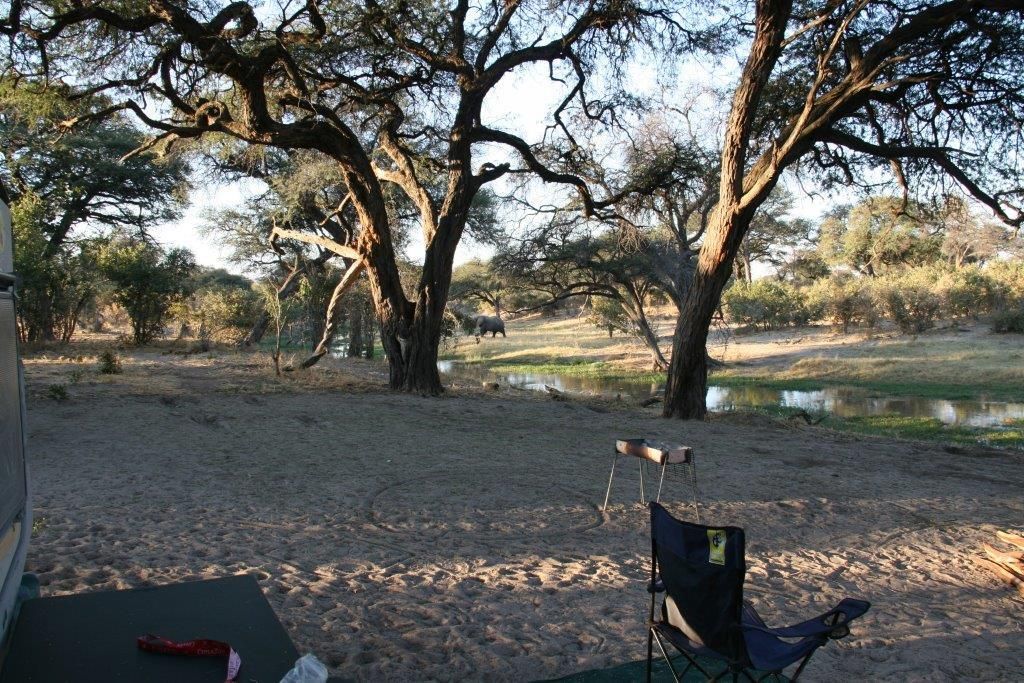 Within walking distance of our camp, and inside, we saw 4 of the big 5. Elephant, Buffalo, Lion and Leopard. I even had a Hyena walking around in my camp. You don't even have to drive around to see animals, just wait in your armchair.